Disclosure: The links on this blog that go to a 3rd party allow us to receive a commission. You don't have to use the links, but if you enjoy and find the content valuable purchasing through these links is a way to say 'thank you'. We're constantly adding and changing partners so for a full list visit our Partners Page. For more information on these links visit our FTC Disclosure.
When I became a new homeowner, one of the most important areas of the house to furnish was the kitchen. I had a dishwasher, electric stove, microwave and refrigerator that was left for me, but I knew the magic wasn't in the appliances I had, but rather the ingredients and my ability to transform them. Admittedly, at the time I went to Costco and Bed, Bath and Beyond for all of my cookware, dishes, silverware and utensils. It wasn't until much later that I discovered the convenience of shopping with Wayfair and realized that I very easily could have found everything I wanted, probably cheaper, and with free shipping. There's a number of different high quality diverse brands like Calphalon, KitchenAid, Mastrad, Paderno World Cuisine and Wusthof that each have their specialties and place in the kitchen depending upon the quality and types of tools you want. While I have a wide array of brands, the majority of my products come from a brand whose goal is to make your life easier and more efficient in the kitchen. OXO has that perfect balance of quality and affordability with all of their products.
OXO Makes Cooking Easier
While OXO, has 393 different products you can choose from on Wayfair, with several of my personal favorite showcased below. and the As you can see from the pictures, all of the cooking utensils feature long handles with ample grips to ensure there's no slipping, optimal control and you keep your hand out of the fire (literally). While growing up I had an electric can opener that absolutely drove me crazy because I thought you have to be a aerospace engineer to figure it out. My parents always told me it was user error, but I can confirm that since I've had my OXO Can Opener I've had no issues and every can is opened perfect every single time. It was well worth the $14 I paid for it to get my coconut milk can open without any hassle. Another great discovery was when I was introduced OXO Mandolin and my increased efficiency in the kitchen. Despite having a knife skills class, and a really nice pair of knives, I've never been the fastest slicer or dicer and my cutting is typically the bottleneck in my cooking process even with my highly inefficient electric stove. For large quantities of food,which I tend to both cook and eat, it's a huge time saver.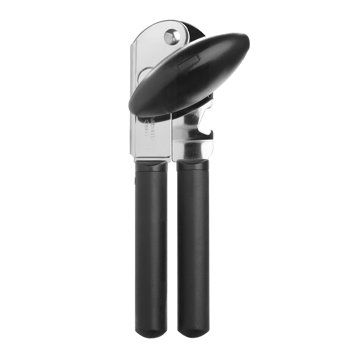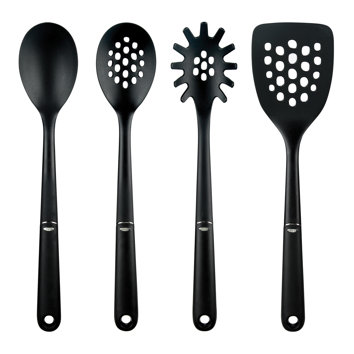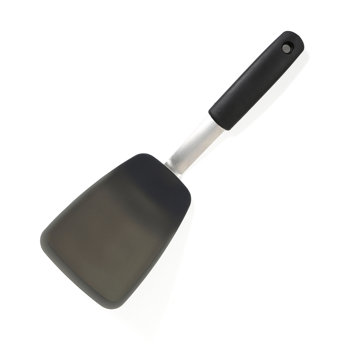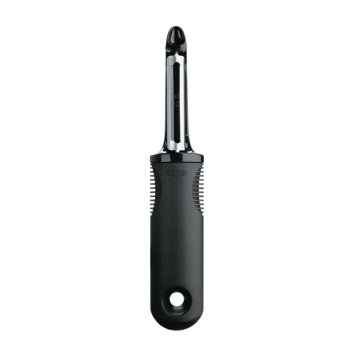 It's true, you could skimp on your cooking tools and get a cheap wooden pair, but I've always found you get what you pay for. With as much cooking as I do at home, I would prefer to pay a little extra for some high-quality cooking utensils and know they're going to last and hold up. I know that I'm still going to spend smart and be as efficient in the kitchen as I possibly can be. If you're looking to upgrade you kitchen accessories give OXO a try.
* If you enjoyed reading this post why don't you sign-up to receive our daily blog posts via email? or in an RSS reader…that way you'll always know how to look smart, eat smart and spend smart on a daily basis!