Disclosure: The links on this blog that go to a 3rd party allow us to receive a commission. You don't have to use the links, but if you enjoy and find the content valuable purchasing through these links is a way to say 'thank you'. We're constantly adding and changing partners so for a full list visit our Partners Page. For more information on these links visit our FTC Disclosure.
Today's deals of interest have a very Spring like theme to them. From magazine deals for photography, local deals that are spring centric, home improvement deals for that weekend project, a special mega march madness deal and finally a deal for free shipping if you're looking to pick up any gadgets for traveling this upcoming spring break. Fortunately most of these deals will last through the weekend with the exception being the magazine expiring at midnight on Saturday night. There are definitely more bargains to be had this weekend so be sure to check back both Saturday and Sunday for exclusive deals. In the meantime, lets get to a few deals that are going to help you save some money, maybe even tonight!
Today only, subscribe to Popular Photography Magazine for only $4.99 per year (64% off)! You can order up to 3 years at this price! Just enter coupon code MESSAGEMAN
This offer expires at Saturday 03/14/15 11:59 PM EST EST
15% off with code FFMARCH
through 03/15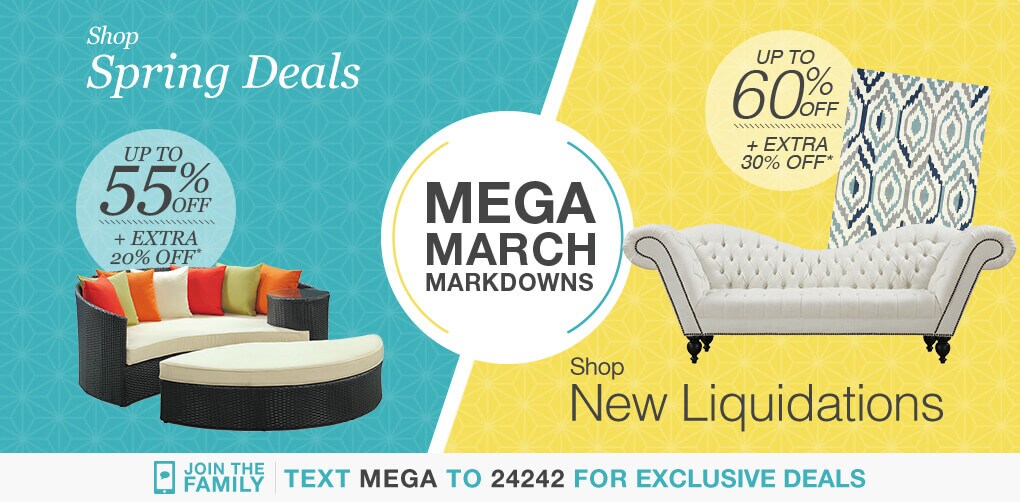 Mega March Markdowns: Up to 60% off + Extra 30% off Select Products
Valid 3.6.15 – 3.19.15 @ 11:59 PM MST
A few of my favorite potential deals include this luxury Lake Tahoe experience, the furniture liquidation sale and the garden soil sale to help tie together the spring theme of the day.
* If you enjoyed reading this post why don't you sign-up to receive our daily blog posts via email? or in an RSS reader…that way you'll always know how to look smart, eat smart and spend smart on a daily basis!